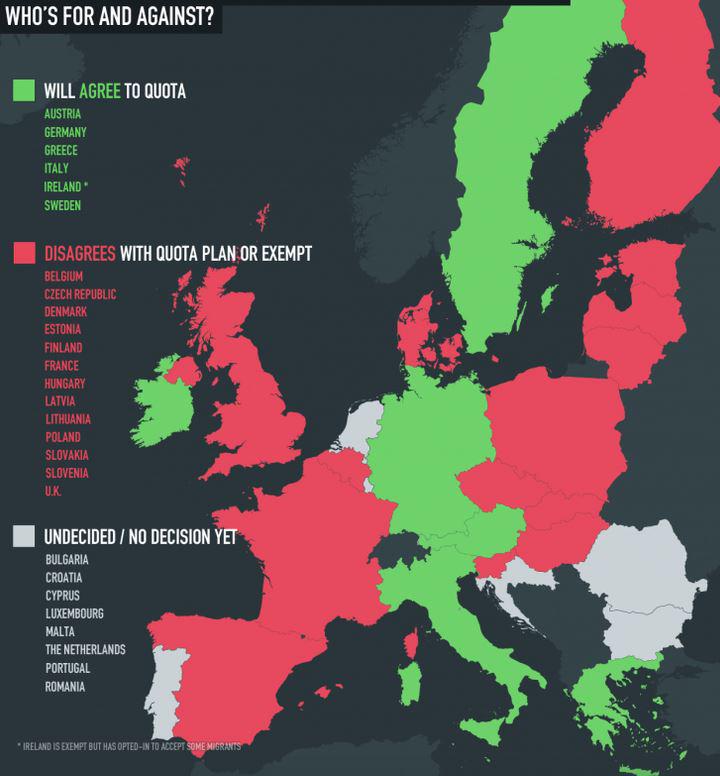 The British Prime Minister David Cameron, insisted that schemes to settle economic migrants in Europe would not "solve the problem", the Prime Minister was speaking at a security conference, Globasec conference in Bratislava, Slovakia on Friday. Prime Minister Cameron said, EU leaders should work closely with governments in Africa to try to stop economic migrants attempting to cross the sea to Europe in the first place and those found to have crossed to Europe should be "returned safely" to their respective countries.
In his Speech, the Prime Minister said "We won't resolve this crisis unless we do more to stop these people leaving their countries in the first place; until we break the link between boarding a boat and settling in Europe,". The UK government believes that making it easy for people to settle in Europe is a recipe for more people to undertake such dangerous journey, so schemes of relocation don't solve this problem.
Furthermore, David Cameron said Europe should adopt the Spanish model as that is what works. He said when the migrants arrived in their thousands in the Canary Island, the Spanish authorities works with countries people were coming from and travelling through. He said the Spanish government made sure they had the right police, coastguard, aid and governance resources to stop people taking the decision to leave. And they made sure that the economic migrants who did end up leaving were returned safely. We need to do the same on a larger scale", Mr Cameron opined.
Meanwhile, the French President Francois Hollande also said, rather than the European commission imposing national quotas on member states, he thought commitments by individual EU member states offered a better way of resettling African and Middle Eastern migrants. "I do not think quotas make any sense for migration. I do not think it is the right method." he said. President Hollande told a news conference held with the central European leaders in the Slovak capital Bratislava "we need to address the reasons that have led to and that have caused the migration,"
The European Commission wants the 40,000 asylum-seekers, mostly from Syria and Eritrea who reached Italy and Greece through the Mediterrean to be resettle in EU member States over the next two years, but the plan is divisive among member states as some countries  such as Germany, Sweden, Austria are in favour but others such as the UK, France, Irelan are against it.